---
Canva is a free design editing tool. Various designs are possible, such as making logos or editing images. You can work with your colleagues or perform a variety of design work by yourself. It offers a dedicated work template and is able to design a variety of marketing designs.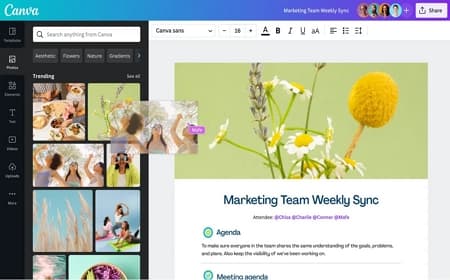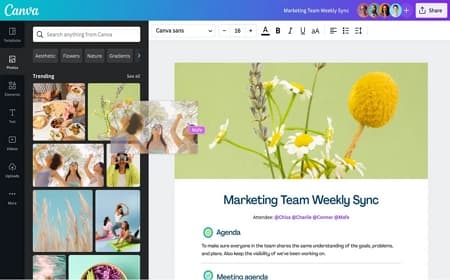 Canva Specs
---
Latest Version – V 1.62.0 – 2023-03-14

Developer – Canva

OS – Windows

Files – Canva Setup 1.62.0.exe (135MB)

Category – DesignApplication
Main Funtion
---
Provides a photo editor without a watermark. Small SV ups such as photo correction or cutting.

Share my work on a variety of social media! You can share it for free.

Provides a dedicated video editor. It is easy to run on the web.

Use a group canva! Faster design collaboration with colleagues is possible.

We offer thousands of work templates. The user can change the design to meet the needs.

You can easily sign up with Google accounts, Facebook, and Microsoft accounts.

If you want more features, you can join the paid plan! Please refer to the following plan table!
---
Canva Basic usage
---
Canva FAQ
Is the design made by Canva affect copyright?

When using commercially, you may be affected or not depending on the details. Please refer to the attached page for more information.

How can I save the PPT I worked on in Canva?

The following method is possible to save PPT.
1. Click the "Share" button on the menu bar.
2. Click the "Download" button and select the file type.
3. Set the desired device and location and start downloading.