---
Facebook Messenger is a messenger service that can be used as a Facebook ID. You can use all parts for free and support a variety of chat themes. You can use various features such as file sharing, video and voice calls.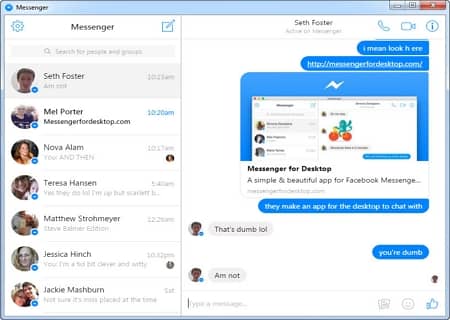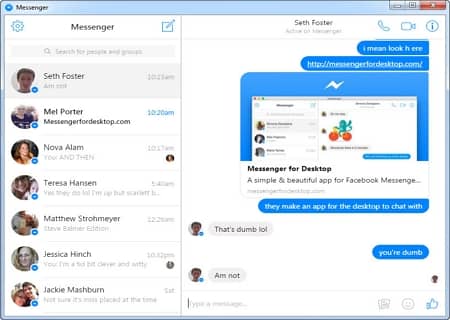 Facebook Messenger Specs
---
Latest Version – V 175.0.0.9.103 – 2023-01-24

Developer – Meta Platforms, Inc.

OS – Windows

Files – Messenger.175.0.0.9.103.exe (58MB)

Category – SocialNetworkingApplication
Review
---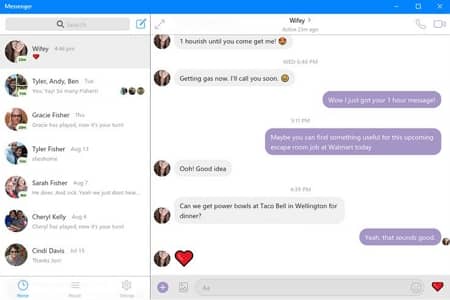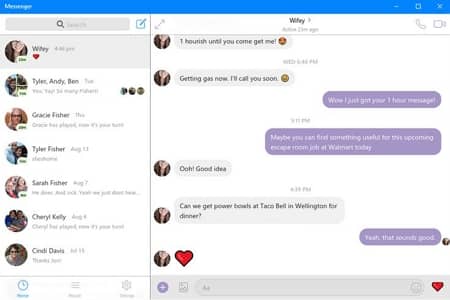 Fast messenger
Send a message through the messenger app! It supports very fast speed. You can use voice and video calls.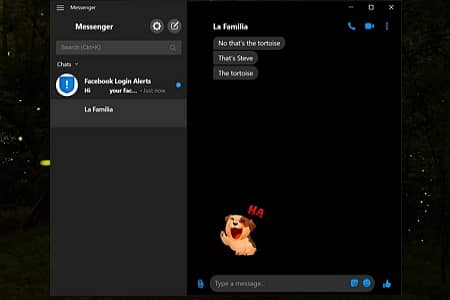 Various theme support
It supports a variety of themes for chat. There are dark themes and a variety of fun themes.
---
Facebook Messenger How to Use
Facebook Messenger FAQ
How can I make a Facebook messenger video call?

You can make a video call like this:

1. Run the messenger app and start chat.
2. Click "Camera button" at the top of the message screen.
3. You can start video calls by allowing camera access permission.

How to block check Facebook Messenger?

You can check the user blocking with the following way.

1. Select your opponent to send a message.
2. Send a message.
3. "I can't talk with this user now" When the phrase is printed, it blocks me.