---
PhotoScape is a free photo editing program that can be easily used by beginners. You can edit photos and edit, and you can easily work on pages and divisions. You can also convert RAW files.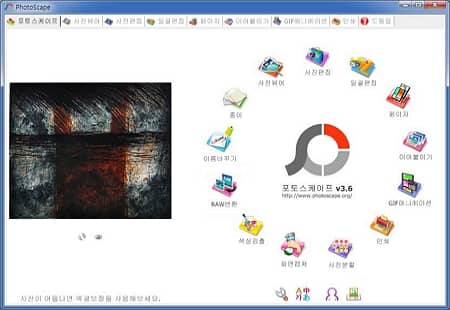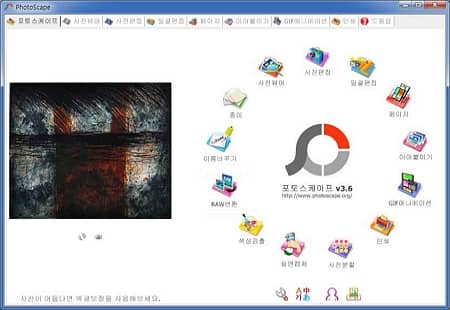 PhotoScape Specs
---
Latest Version – V 3.7 – 2023-01-23

Developer – Mooii Tech

OS – Windows

Files – PhotoScapeSetup_V3.7.zip (19.8MB)

Category – MultimediaApplication
PhotoScape How to Use
PhotoScape FAQ
How to get rid of the PhotoScape background?

As follows, you can get rid of the background of the photo in the app.

1. Import the picture you want to remove the background.
2. Select the automatic eraser and adjust the background deletion.
3. Click the desired location and remove the background.

Please refer to the following guidelines for more information.

Can I make a business card photo through PhotoScape?

Yes. You can create a business card picture in the PhotoScape as follows.

1. Import a picture of a business card.
2. Select the 3: 4 card photo ratio from the cutting tool.
3. Select 3x4cm and print in the printing option.