---
Samsung Dex is a program that allows you to connect the Galaxy device to a PC or tablet to do a variety of activities. You can use the Galaxy device you are using to perform your TV on a large screen or use your presentation.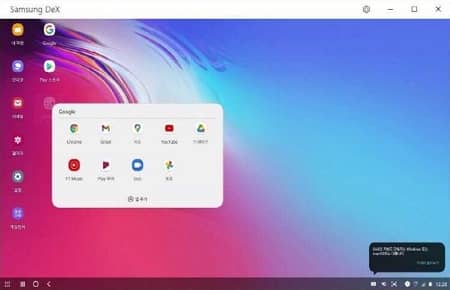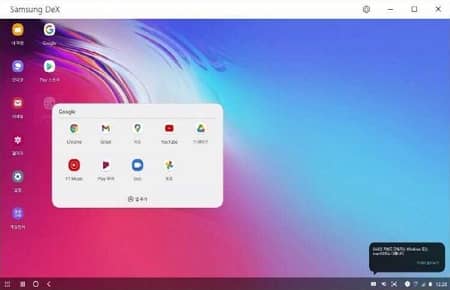 Samsung Dex Specs
---
Latest Version – V 2023 – 2023-02-24

Developer – Samsung Electronics Co., Ltd.

OS – Windows

Files – SamsungDeXSetupWin.exe (95.4MB)

Category – UtilitiesApplication
Main Funtion
---
It can be used in the operating system of Windows 10 or later.

You can use your Galaxy mobile phone on a larger screen with Samsung Dex.

You can do a variety of tasks by connecting your phone to your tablet and your PC.

You can use the presentation through the large screen.

There is no need for a separate line. You can enjoy movies and dramas by connecting to smart TVs.

It is easy to authenticate with passwords, biometric information, etc.

You can use your smartphone, such as taking notes or checking mail while sharing the screen via your PC.

---
Support model
Galaxy Z Series -Galaxy Z Fold All Model

Galaxy S Series -Galaxy S8 or higher model

Galaxy Note Series -Galaxy Note 8 or higher model

Galaxy A Series -Galaxy A90 59

Galaxy XCOVER Series -Galaxy XCOVER PRO

Galaxy Tab S Series -Galaxy Tab S4 or higher model
---
Samsung Dex FAQ
How can Samsung Dex connect?

The following methods can be used on mobile devices.
1. Drag the top of the screen and click the DEX button.
2. Select the device to connect to TV or PC.
3. Select "Start now".
4. You can connect according to the instructions after accepting the connection request.

Samsung Dex cannot be connected. How can I fix the error?

Check the following and run it again.
1. First, install Samsung Dex and Samsung USB driver.
2. Try again after updating the app on the device you are using.
3. If you continue to get an error, select the next Visual Studio and install it.
4. You can check the connection after downloading.