---
Valorant is a FPS game developed by Riot Games. It is a shooting game with five teams and is a shooting game with various heroes. Heroes can also take advantage of them with a variety of abilities to win the battle. Use a variety of weapons and skills to overpower your opponent!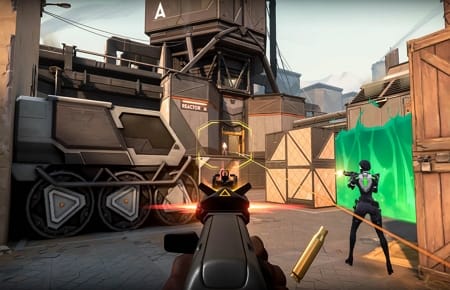 Valorant Specs
---
Latest Version – V 6.05 – 2023-03-20

Developer – Riot Games, Inc

OS – Windows

Files – Install VALORANT.exe (66.1MB)

Category – GameApplication
Main Funtion
---
There are various agents and maps. You can play with a unique agent.

You can search for internal and relative records through Valorant Search. You can check the play style.

Each agent has a different stats. You can use a variety of skills to win the battle.

You can use a variety of skills to win the batter.

There are various states. Depending on your opponent, you need to construct a variety of strategic tactics.

There are various modes such as deathmatch and competition. Enjoy the game mode you want!
Minimum / Recommended Specs
Minimum
Recommend
Best
CPU
Intel E8400
Intel i3-4150
Intel i5-4460
OS
Windows 7, 8, 10, 11
Graphics card
RAM
4GB
6GB
8GB
Storage
20GB or more
---
Valorant Guide
---
Valorant FAQ
Valorant updates will be stopped. How to fix it?

The junk file may cause update stops. Please try it again after deleting the junk program and the file through a dedicated uninstaller.

How can I change the valorant nickname?

You can change your nickname as follows:
1. Log in on the next nickname change page.
2. After logging in to the client -Click "Riot ID".
3. Change your Riot ID and tag line and click the "Save Changes" button to change the nickname.